Hakuba Cortina - What You Need-to-Know
Does Hakuba Cortina really have the best snow?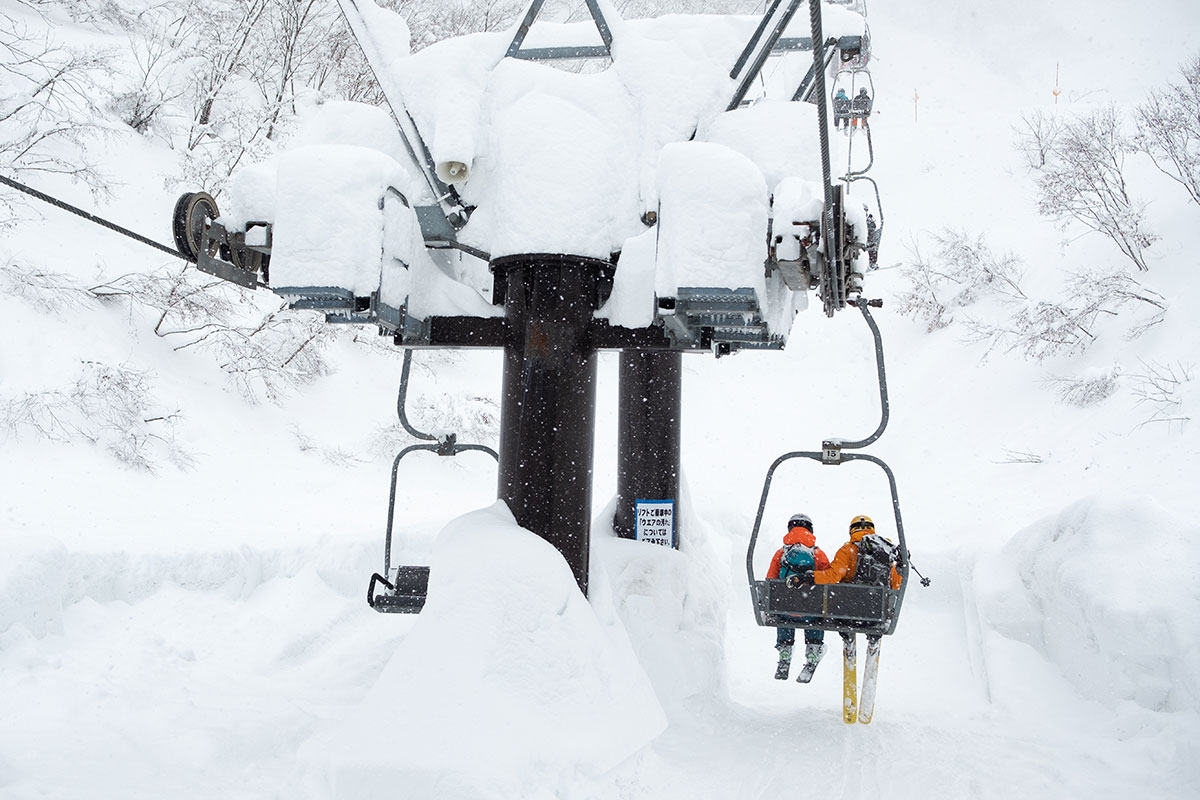 Cortina Resort is an iconic part of the Hakuba Valley, and yes it really does get better quality snow, and generally more of it than anywhere else.
Situated in the north-most end of the Hakuba Valley,
Cortina is the first ski resort to experience the cold weather arriving from Siberia.
The winds hit the steep cliffs north of the resort, producing big snow clouds that unload their dry fluffy powder all over Cortina.
This can lead to twice as much snow as the rest of the valley, creating an incredibly snowy paradise.
2. What's so good about the terrain?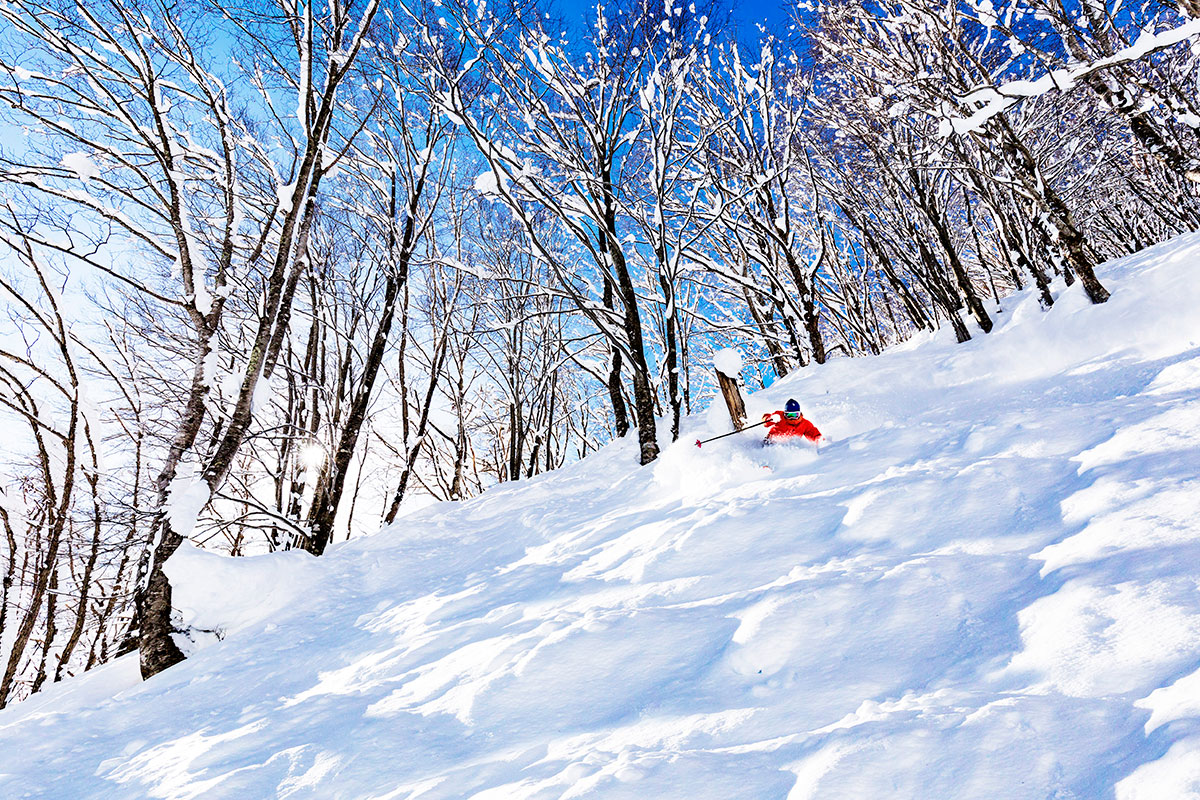 Apart from incredible snow, you'll also find some incredible terrain that is easy to access,
and wildly enjoyable.
The ski area consists of 124 acres of terrain, with 17 trails, 503 meters of vertical and 7 lifts. For beginners there is a big open course that runs down the middle, while experts can enjoy some of the steepest on-piste tree skiing and lift accessed backcountry terrain in the Valley.
Hakuba Norikura Ski Resort is interlinked with Cortina and can be reached through a common lift ticket. If you're a beginner, or just looking to explore more outside of Cortina, ski on over to Norikura Resort for extensive beginner skiing and access to more deep powder.
So Where Should I Stay?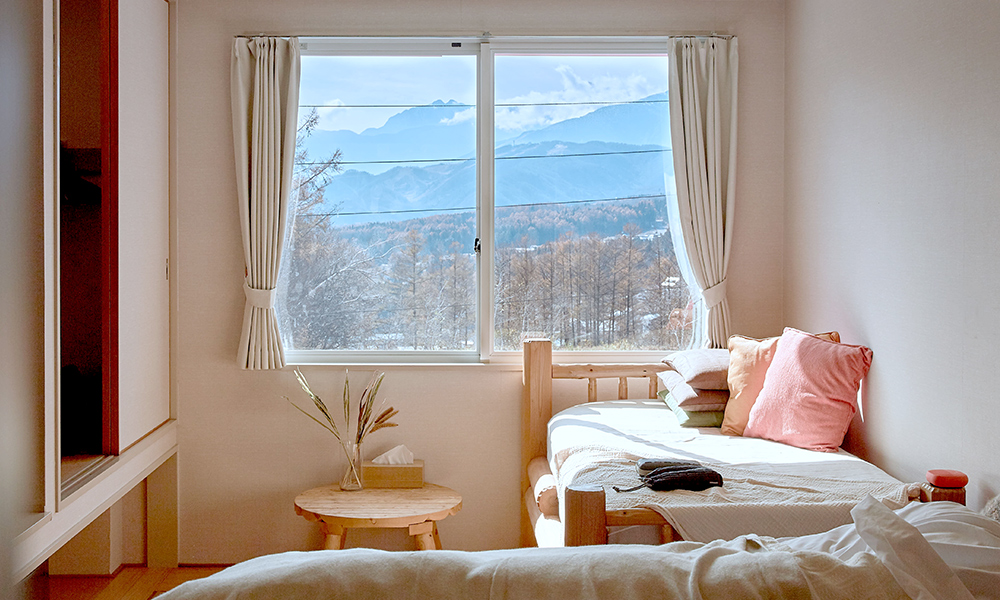 If you're looking to have first dibs at Cortina's powder snow, or just want to stay close to the resort for easy skiing access, I recommend staying at one of the few accommodation options available at Cortina.
Forget catching a crowded bus to Hakuba's best powder resort, just stroll over to the lifts and enjoy the snow in your backyard, before the bus arrives around 8:30-9am.
The Green Plaza Hotel
Although now a little dated, Cortina's own ski-in-ski-out Hotel has extensive Onsen facilities featuring 11 kinds of hot tubs allowing you to relax in the beautiful highland with views of the mountains. The hotel has restaurants, ski school, equipment rentals, a ski shop as well as a souvenir and convenience store.
However, for those looking for somewhere more intimate, offering a home-style love, care and local experience, there are a few other options available for you.
Canopy Cortina Ski Lodge
This is us! A boutique style accommodation offering 7 rooms, sleeping up to 30 people. Rooms are spacious, and fantastically comfortable – fitted with en-suite, snowy mountain views and underfloor heating. An ideal spot to stay for couples, families, and large groups. In the evenings you'll taste nourishing, creative dishes in the warm timber-fitted restaurant designed to cultivate the intimacy of a dinner party with your friends & family.
Cortina Apartments
A beautiful scenic apartments fit for couples, on the resort. Prime position, ski-in & ski-out! Ideal for couples. Owners Jason and Kikuko provide flawless service and will ensure you have everything you need for a perfect private getaway.
Cortina Powder Lodge
A Japanese run and owned ski lodge. Local backcountry guide, and free-ride superstar Yuki Shibata runs and owns this lodge with his wife Tomoko. Very homely vibe, traditional homecooked meals – and a ski to door location!
Naturally, we recommend staying with us at Canopy or one of our neighbours to get the most unique and personalised vacation. We'll also provide you with special vouchers for utilizing the services in the Green Plaza Hotel.
4. The Local Onsen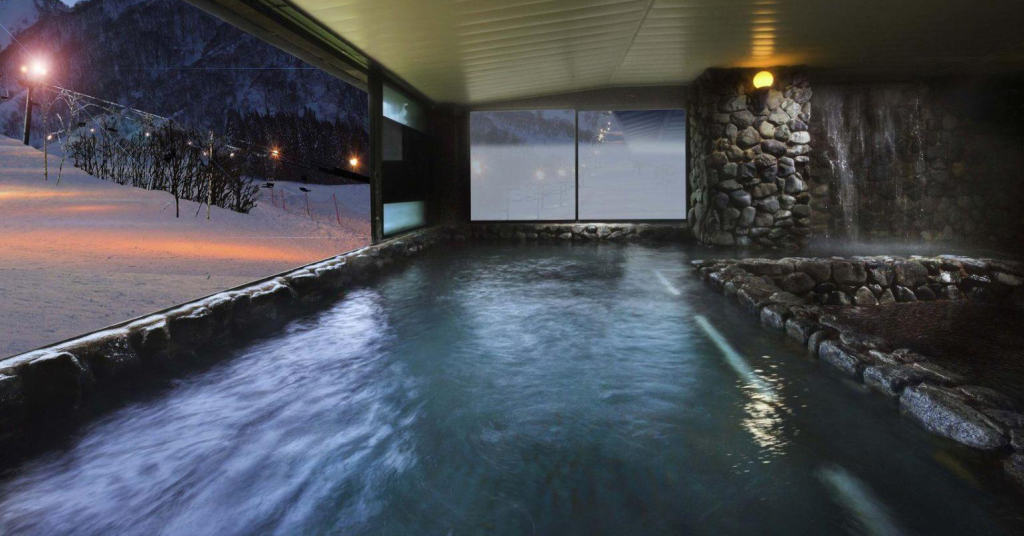 Green Plaza offers an onsen that's available to outside guests from 1:00pm – 10:00pm. Featuring 7 different pools, including an outside pool with views of the resort and mountains. Entry is ¥1000 (or ¥500 if staying with any of the accommodations options listed above). Towels are provided upon entry, and so is the lavish body soaps, hair treatments, combs, shavers, and foot exfoliators. Visiting this onsen is a fantastic way to finish a memorable powder day.
Where Can I Eat?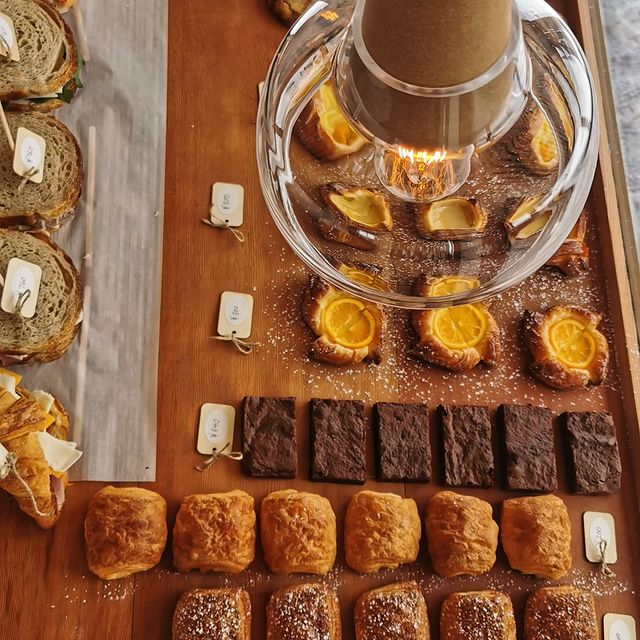 LUNCH
Konisu Café
One of Cortina's newest lunch spots is KONISU Café – Hakuba's only ski-through café!
You'll find specialty coffee, French-style pastries, gourmet savoury pies, artisan sourdough toasted sandwiches with all the luxury fillings, and beer and wine on the menu.
Found at the bottom of Lift 6, it's the perfect spot to meet friends after a backcountry tree run, or grab a coffee or quick bite before jumping back on the lift. Simple outside seating is available. Perfect to visit on a sunny day and take in the mountain views.
Green Plaza Hotel
Several lunch options can be found at Green Plaza Hotel. The Lyrical Café, located on the ground floor serves fishbowl sized lattes, make-your-own pizza, and various other food options. Reviews are mixed, and beware – there can be a long wait on a coffee.
The Alps Restaurant on Level 2 also provides some lunch options with a view of the ski resort.
If you're after a quick snack or drink, head to the small convenience store on the ground floor.
Restaurant Heidi and Kitaguni Lodge
These family run restaurants offer Japanese izakaya meal options. If you're after a bowl of Ramen, Gyoza or Karaage – these spots are for you. Heidi is located slope side on Norikura Resort – just after Lift 6 at Cortina, and Kitaguni Lodge at the bottom of Lift 6 at Cortina Resort – just above KONISU café.
DINNER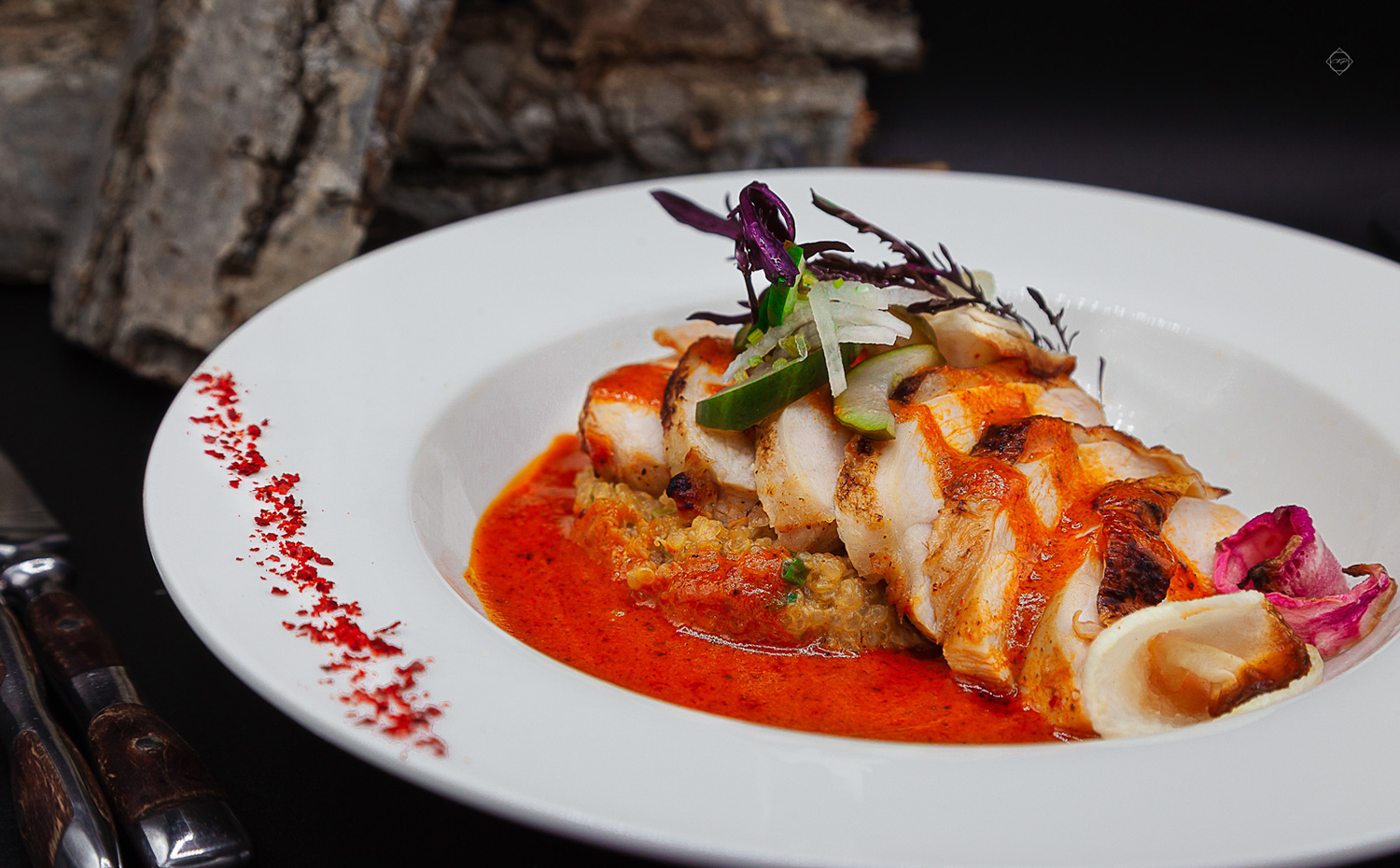 Canopy Cortina Restaurant
Canopy's rustic bar & restaurant is just the place you want to be after a day on the mountain. Fitted with a fireplace, and wood logged dining space and their bar is ready to serve you an ice cold beer.
Chef Mike serves multicourse home style meals designed to cultivate the atmosphere of an intimate dinner party with friends or family. You'll experience mountain and regional produce, and a marrying of flavours that will surprise you.
Meals are served from 6:00pm, doors are open from 5:30pm. To secure your spot, bookings are essential at https://canopycortina.com/restaurant/
The Alps Restaurant on level 2 of the Green Plaza Hotel offers a buffet dinner where you can enjoy 50 kinds of Japanese and Western meals uing local ingredients. An all-you-can-drink option can be added to your meal. No booking required.
If you're willing to explore, Tsugaike is only an 8-minute drive away, or a 10-minute bus trip from Cortina. There are a quite a few options to choose from. Try out our favourite okonomiyaki restaurant – Kushibe. It's a cheerful little izakaya, perfect for a family or group to have some drinks and cook your own okonomiyaki on the shared hotplate inbuilt into the table.
Is it Easy with Kids?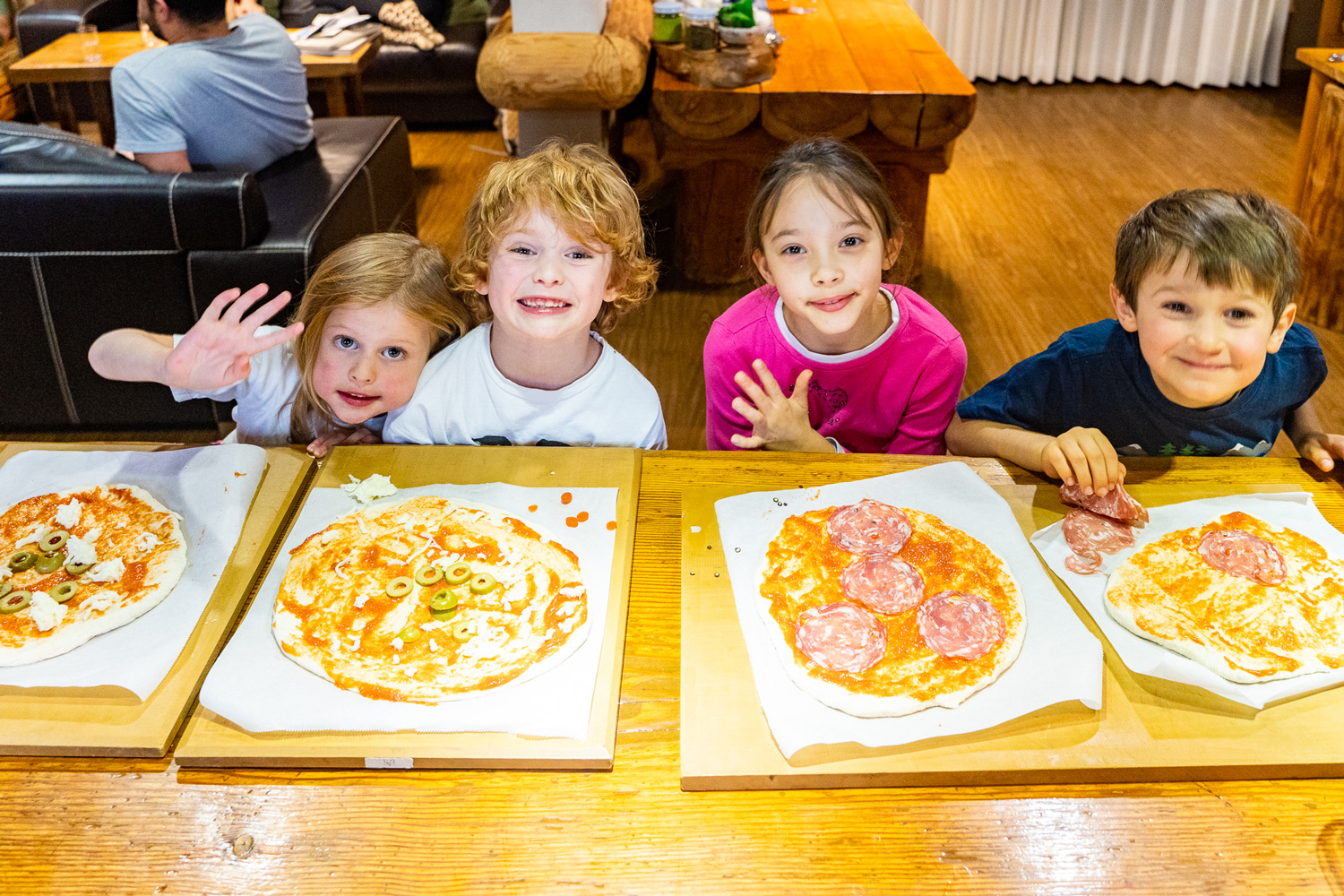 If you're travelling with kids Cortina is perfect. All accommodation options mentioned above welcome children, except for Cortina Apartments. Each lodge or hotel offers babysitting options and can arrange child minding or even kids club ski lessons. The surroundings are perfect for children to play in the snow, and use sleds…even build a snowman! There is an open forest next to Canopy that kids and parents love to play in.
Plus, check out the Snow Playground, located next to Canopy Cortina. Here you'll find igloos surrounded by a fantasy-like snow forest. Jump in the Snowcat to go for a ride around the forest.
At Cortina, you'll also find a kids park that offers a snow play area, snow mobile rafting, snowmobile tubing and a sled area. Walking distance from the front of the hotel (slope side).
Cortina truly is a peaceful, scenic place to spend your snowy holiday.
Surrounded by forests and embraced by the mountains, you'll feel a deep connection with nature. Enjoy winter from your doorstep, without the interruption of noisy neighbors, or busy roadways.
Whether you're travelling as a couple, a young family or a large group, staying in Cortina cuts out all the busy hassle that can come with a snow trip.
Come and stay this winter with our little community for a memorable snow holiday!
Now is the time to visit Hakuba Cortina.
We're expected our third La Nina weather event (the "triple dip") – This means another bumper snow season with incredible Japanese Powder.
The borders are expected to open this October so get your accommodation booked now so you can be ahead of the pack.
Get the best of Hakuba Cortina this Winter.
Click on the link below to book your holiday now.