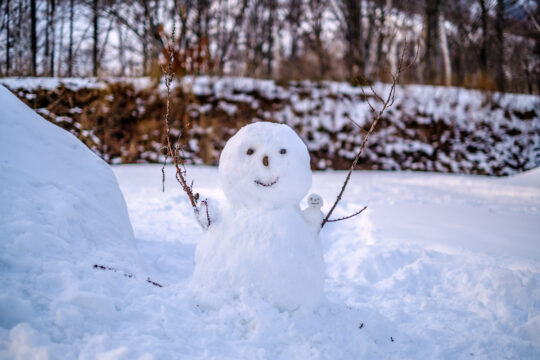 FAQs
Do you speak Japanese?
We are English speaking, however we use our best ability to translate to Japanese. When booking, our emails can be easily translated, and upon arrival to the lodge we have everything you need to know written in Japanese (room & house information and bar & restaurant menus).
What measures do you have in place to avoid COVID?
We're taking extra measures to ensure our guests are safe while staying at Canopy.
Our lodge is located in a secluded area alongside Cortina Ski Resort surrounded by forest.
The rooms are large and doors between rooms are at least 3 metres apart.
Our common areas are very spacious and tables in the dining area have been distanced for safety.
We are taking limited bookings to ensure guests are comfortably distanced and can enjoy the safety of our mountain retreat.
Can I send my luggage to Canopy Cortina prior to my stay?
Yes. Travelling in Japan may seem complicated, but in fact it's quite systemised. One of our favourite services is Yamato Luggage Courier (Black Cat), known as 'takkyubin'.
You can send your luggage (including ski & snowboard bags) from the airport, another hotel or a convenience store straight to us! We're happy to store your luggage prior to your stay to allow you to travel lighter to Hakuba.
Can I travel to Canopy Cortina by car?
Yes. It's possible to hire cars easily in Japan – or to drive your own. You'll gain lots of freedom to explore anywhere in the valley at your pleasure. If travelling to Canopy Cortina by car, please ensure it's a 4WD, especially during the winter season!
How can I book ski & snowboard lessons? Are there options for kids as well as adults?
For beginners we strongly recommend starting off with a lesson (even if it's just half a day), as it will make your time on the mountain more enjoyable and lessen the chance of injury.
When booking lessons, there are options to book into private or group lessons. Depending on how many people in your skiing party, if you have 3-4 people or more, a private lesson will work out to be more economical and you can choose to meet at whichever mountain you please.
If booking into a group lesson, you'll be matched with other people within your age group & skill level.
Visit the Evergreen website to make reservations online: https://www.evergreen-hakuba.com/winter/
If you're looking to arrange private lessons, we also recommend Hakuba Snow Sports.
Visit their website: https://www.hakubasnowsports.com/private-lessons
Kids Lessons:
If your kids are wanting to hit the slopes but have some learning to do, Evergreen Ski School provide Kids Group Lessons that run for a full day, lunch included. This is a great way for them to make new friends, and up-skill fast! Available for kids from 3 – 16 years.
Lessons can tend to book out fairly quickly, so it's best to book in advance.
Tip: When booking lessons, please book at Tsugaike if possible as this resort is closer to Canopy. However, we are more than happy to drive you to Happo-One if you happen to book there.
Recommendations for Back-Country Tours:
We highly recommend 'The Good Guides' when booking a back country tour. They're highly trained, knowledgeable & welcoming – they know their stuff! The Good Guides are also equipped with touring gear, so if you were looking at hiring that as well as booking a tour they can fix you up.
The Good Guides are in high demand, so book in advance to avoid disappointment!!
http://goodguides.co.nz/day-tours/
Is there a Baby-Sitting/ Child- Minding service available at Canopy?
Hakuba Baby Sitting are excellent and will happily accommodate you for your baby-sitting needs. See their website to enquire or for further information: hakubababysitting.com
Do I need to be an experienced skier or snowboarder to ride at Cortina Resort?
Nope! Cortina Resort has a long wide run at the base that is perfect for beginners. If you're after a little more variety, then Norikura Resort is also ideal for beginners and is right next door! In fact, you can ski between Norikura and Cortina Resort.
If I stay at Canopy, will I be restricted to only skiing at Cortina Resort?
If you're feeling adventurous or maybe the snow conditions are better elsewhere, we have our morning shuttle that drives as far as Happo-One every day, and will collect you in the evening.
Please touch base with us in advance if you plan to visit ski resorts further on from Happo-One.
Where & how do I purchase lift tickets?
Lift tickets can be purchased at each resort, on the spot. Each resort varies in price, and full & half tickets are available. Generally for an adult full day pass you'll be spending under ¥5500.
Alternatively, purchase an all mountain ticket (gains you access to each resort in the valley on the same pass) and can be charged up to the amount of days you wish to ride.
See the Hakuba Valley website for more information: https://www.hakubavalley.com/en/ticket
Tip: We have exclusive discount tickets for Cortina Resort for our Canopy Guests! These can be purchased from our reception desk.
We have dietary requirements, is it possible still eat at your restaurant if I require menu changes?
Yes of course! We're very happy to accommodate anyone with any dietary requirements with prior notice.
We have friends staying at another lodge and they would like to join us for dinner at Canopy, is that possible?
Yes, the more the merrier! Outside guests are very welcome to enjoy our bar & restaurant area any day from 16:30. Not sure how to get here? Get in touch with Emily to arrange a booking and enquire for transport to and from Canopy.
What do I need to organise before my winter trip to Canopy?
The main things to organise to ensure your holiday runs smoothly are: transfers, lessons or tours and ski and snowboard hire. Leave the rest to us!
Please feel free to contact Emily with any further questions or requests for your stay. We aim to make sure your stay is most memorable.