Booking Your Ski Rental 101: Here is What You Need To Know
When you arrive in town, one of the first things you want to do is go out there and hit the slopes. You're excited and eager – we get that! We're just as excited for you to have the ultimate holiday! 
First, there are a few steps you need to go through before you head to the lifts. Let me show you the steps so that you can avoid any stress when booking your ski rental and just focus on having more fun! 
Tips on Booking Your Rental
Choose a reputable rental company – save time and money while staying safe. 
Choose a reputable ski rental company. Remember, you're using high-tech equipment to travel down a ski slope at high speeds. It would be best if you have quality equipment that is well-maintained, and able to do its job correctly. A reputable company will look after the gear properly, keeping you safe. 
Generally speaking, you get what you pay for, and ski rental is no exception. A reputable company will cost you a little more, but should anything break or not fit you correctly, and they'll be quick to swap it out and refit you with the most suitable equipment. Having this advantage will save you time and money in the long run. You don't want to change rental suppliers halfway through your trip because the gear they gave you was unsafe. 
Get the right gear for your ability and conditions.
Be honest about your skiing and snowboarding ability. There's no point in saying you're an intermediate skier if you've never skied before. You don't want to end up with ski gear beyond your comfort zone and outside your ability to handle. 
A reputable ski rental shop will ask questions regarding your ability and set you up with the gear to suit. You'll have the most fun on the slopes when the gear is suited to you. 
Ask your rental assistant what board or skis would suit current conditions. You don't want powder skis when it hasn't snowed for a week.. Make sure you get the right gear.    
Pre-book, especially during peak times
Pre-booking your ski gear should be a no-brainer. If you're coming to ski, don't waste your time shopping for the best ski gear. You want to hit the slopes fast. Plus, ski gear can sell out, leaving you stuck with something that doesn't fit or isn't suitable for the conditions. 
By pre-booking, you know you'll have the gear you need ready to rock when you arrive. Also, with some of the rental shops suggested below, pre-booking will allow you to arrange a pick-up shuttle with the shop when you arrive. You can go straight to the shop, get fitted, head to your hotel to drop off your bags, and then head straight out for your first ski. 
Canopy's Top Picks For Ski Rental
Choosing the best place to book your ski and snowboard equipment can be tricky. We want to ensure you get what works for you and the slopes. We've listed our top picks where you can book your ski rental!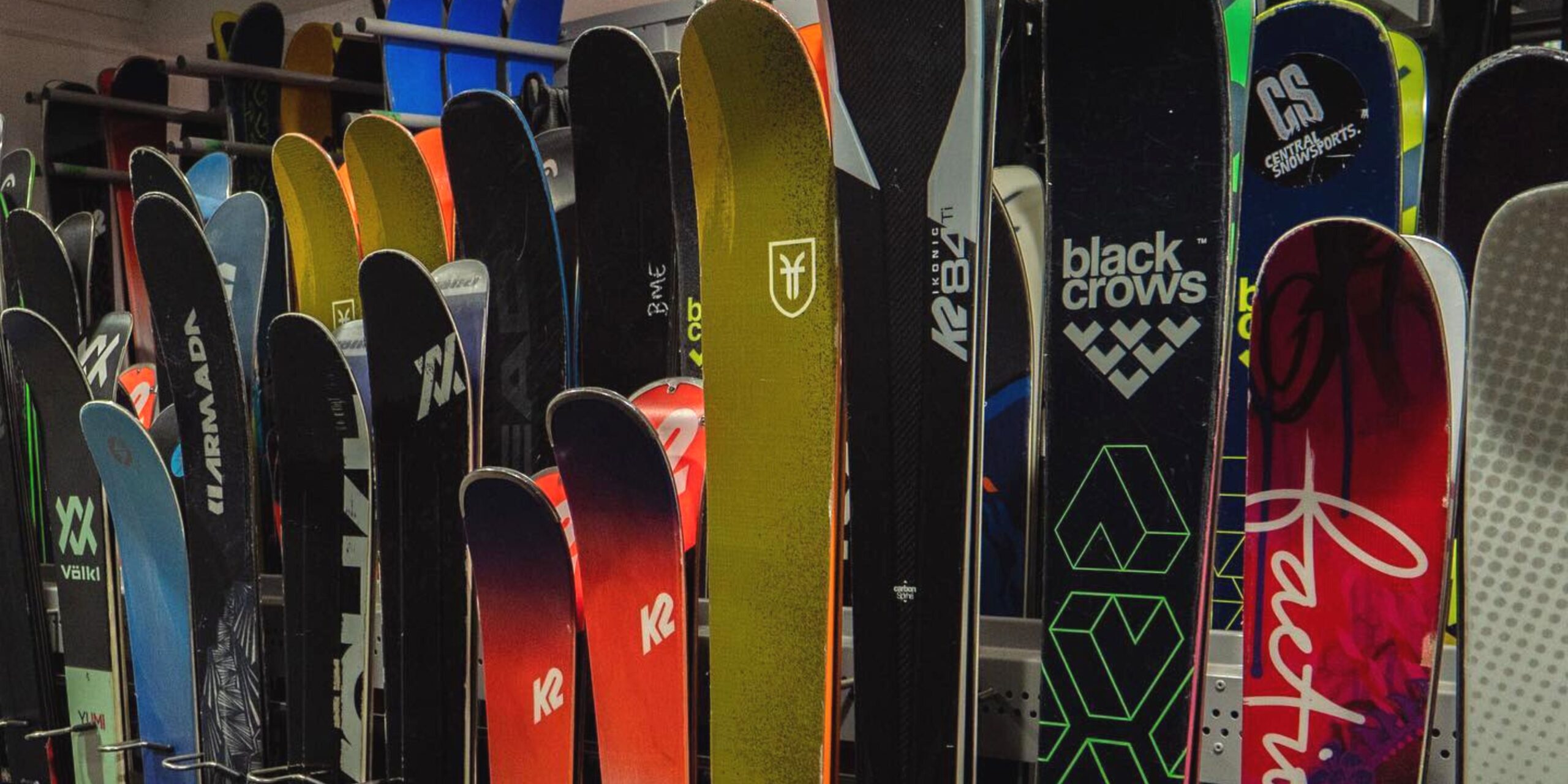 Central Snow Sports is one of Hakuba's largest suppliers of ski and snowboard equipment. They offer the latest gear, with a full range available, including premium and specialist ranges. They provide immediate swap-outs of malfunctioning equipment anywhere on the mountain and the opportunity to try different equipment without penalty.
Plus these guys will provide you with extra services that are unmatched by anyone else in town. They'll pick you up from the train station, fit you at their shop, and drop you at Canopy so your arrival into Hakuba is as smooth as possible.
We have partnered with Central Snow Sports to make everything easier for you. You don't need to bring your gear back on your own; Central Snow Sports will pick it up from Canopy for you.
Here's how:
Here's a link to some guest FAQ's from Central Snowsports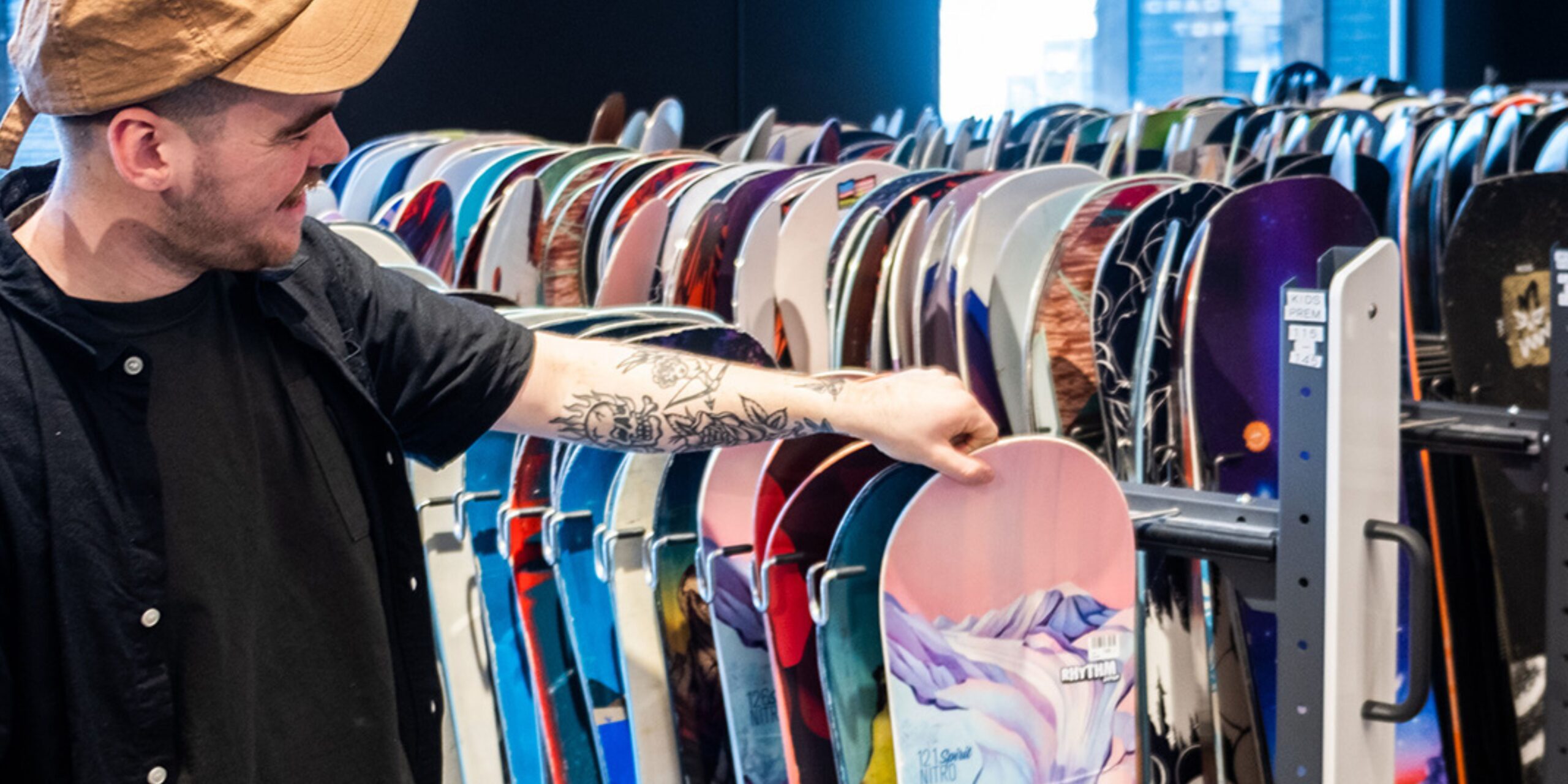 Rhythm has over 30 years of industry experience, including 15+ years in Japan. They will guarantee you have the best and latest snow gear suited to the conditions and your ability.
The Rhythm Wadano store has a fully stocked retail shop filled with the latest snow gear, wear, and equipment. They have a coffee corner too! You can grab a latte while you finalize your new snow purchases!
Here's how to book your rental:
Follow this link: Book Rhythm Ski Hire
Hopefully, these tips will make finding your ideal ski rental a little easier. Whether you're in the market for something of the latest design or an older model with the durability you need, it doesn't hurt to know what you're looking for beforehand.