Planning a Family Holiday? 6 Questions to Ask Before Booking Your Stay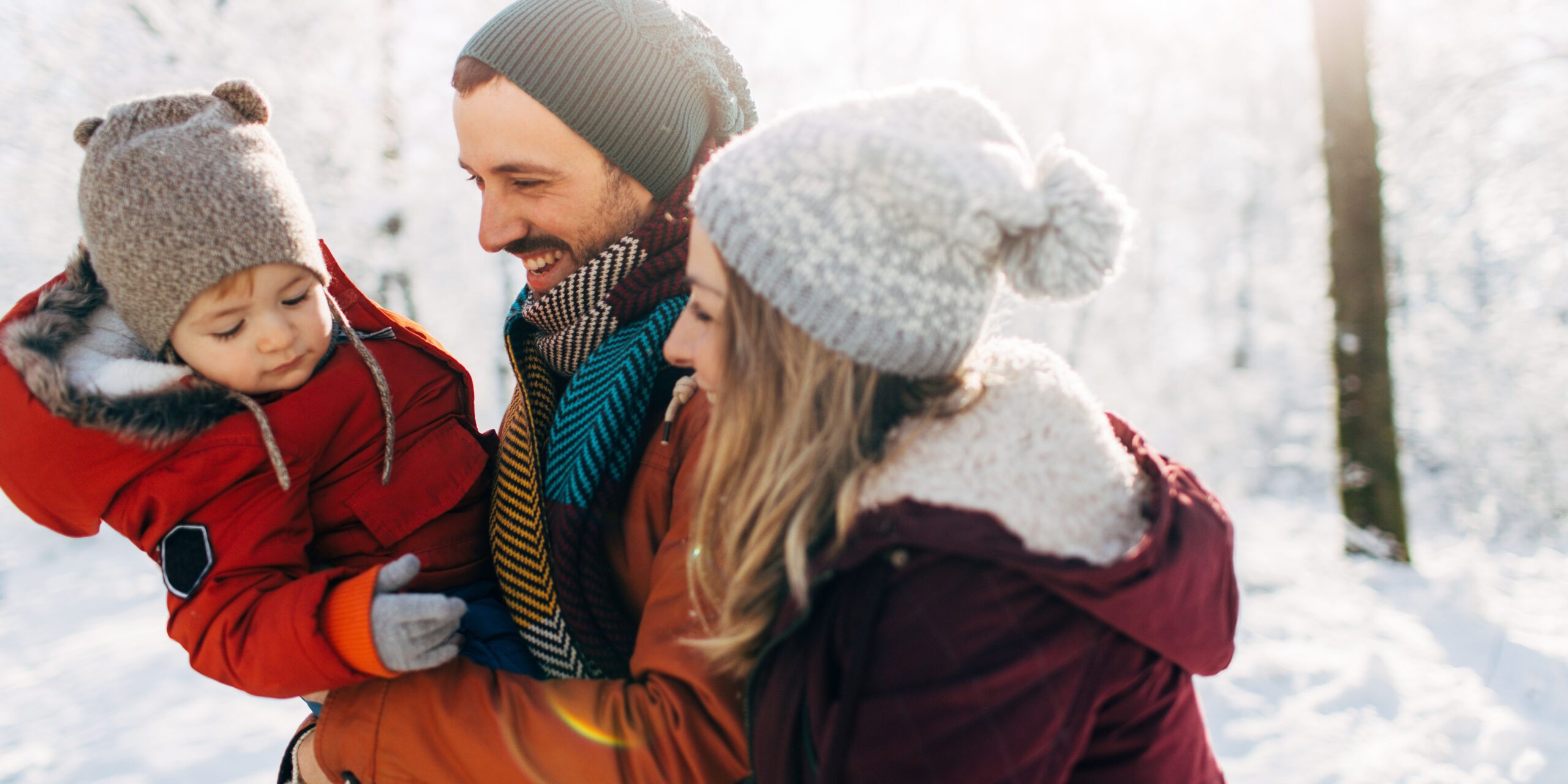 Are you planning a winter holiday with your family? 
Holidays provide families with lots of opportunities to bond and spend quality time together. Sometimes it can be hard to plan the best places to enjoy with your family to suit everyone's needs. That's why we have listed these 6 questions you should ask before booking your holiday. 
How easy is it to get to the ski resort?
It's a great idea to plan most of your ski holiday in one place. This will simplify your trip, leaving you all with more 'you' time on holiday. Plus extra time on the side for those unexpected plans that come up!
Simplify your ski day by choosing accommodation that is close enough to walk or ski to the slopes. That way you can avoid over crowded buses and long wait for taxis, or driving on overwhelming snowy roads to get to the resort. 
How easy it is to get to the resort, will depend on the location where you choose to stay. Need help deciding on the best location for you? 
Check out our blog Where should you stay in Hakuba? Here are the Top 9 Locations to Choose From to help assist you in planning the perfect accommodation location for your family.
Canopy Cortina is located in between Cortina Resort and Norikura Snow Resort, you can access them both by foot – and ski to our door! If venturing out to try other ski resorts is a part of your holiday goals, we can also drive you to the resort of your choice and pick you up again in the afternoon. 
Families love staying at Canopy. The Canopy location provides you the opportunity to come and go to the slopes as you please, enjoy the cosy lounge & rooms at your leisure. It feels like a home away from home, nestled in the mountains. 
Where can I eat?
Some hotels cater more to their guests' food choices than others, so this is a good question to ask. If your hotel doesn't have a specific restaurant attached, find out if there are local restaurants nearby and if they are within walking distance.
We're proud to say that the Canopy Restaurant offers one of the best food experiences in Hakuba. Our menu is carefully planned using locally sourced ingredients, and is created with our guests in mind. You are in for a flavorful experience with the multi-course home-style meals by our dedicated head chef, Mike – with a great wine list to match!
We look after your little ones too. Canopy staff check in to make sure we have meals suited to their needs & tastes. More than anyone – they need to refuel after a day out on the mountain! 
Another bonus is we take care of any dietary & allergy requirements.
Are there facilities for children? Activities for children? Is babysitting offered in the accommodation?
If you are going on a family holiday, then you need to be sure that there will be something for every member of the family. You want your children to be entertained and love every moment of their trip. And wouldn't it be perfect if you could relax, knowing that your children are having fun and being looked after? 
At Canopy, we love kids! And we understand how important it is to make sure to include them in creating activities and preparing the food they will love. We have games, activities, a movie room, snow-man building, space for snow play, toboggans – all the good stuff! We even get them involved on pizza night, so they can make their own pizza!
What can the kids eat?
When you are taking your kids on a trip, it's important to make sure they're not only happy, but also well-fed with tasty, nutritious meals. Therefore it is necessary to consider the food options before booking a stay at your chosen accommodation. Kids can be picky eaters and become bored with the same food served up each day. And while they might be willing to try some local cuisine, they might not like the unusual dishes adults are more excited to try. 
At Canopy, our menu is prepared with our guests in mind. We do special kids meals that are healthy and tasty. If your little one is particular about what they eat, we'll work with them to make sure they have exactly what they want.
Our dishes are made from scratch in our kitchen, so we're able to accommodate any allergies or dietary restrictions your family members may have.
What kind of service does my accommodation offer?
You should become familiar with what kind of service is included in your accommodation. It's best to know the inclusions and facilities before you arrive, to avoid confusion & disappointment.
Services can range from all-round service where you don't need to do anything as someone attends to your every need; or no service at all, such as when you're staying in an Airbnb.
At Canopy, we aim to make all the necessary holiday service ends meet. From the moment you enquire – to the day you depart. During your stay we'll sort all the little things, and be there to assist you and enhance your stay – such as driving you to other resorts, providing a laundry service, giving you inside knowledge of where to ski, and helping you organise your day. 
Where can I get ski lessons and rentals?
Hakuba has lots of options for lessons and rentals. 
Whether you're a first timer or an expert, booking ski lessons is a great idea.
Lessons can be booked as a group, or privately, and there are options for half a day or even a full day – don't worry, you'll break for lunch! Generally, lessons can be held at any resort depending on the circumstances.
Hakuba's top lesson providers are: 
For ski & snowboard rentals, go no further than Central SnowSports & Rhythm 
They are guaranteed to have the best & latest gear, suited to the conditions & your ability. Their stores have fully stocked retail shops filled with the latest snow gear: clothing and equipment.
What's awesome is they have a coffee corner too! Grab a latte while you finalise your new snow purchases!
Finding the perfect place to stay with your family can be a bit of a challenge. With so many options and locations available, it is best to research ahead of time to ensure that you end up in the right place. 
Be sure to ask the questions we've highlighted here before you book your next stay. That way you can be sure to make the most of your family holiday.
Email us directly today to find out how Canopy can create the ski holiday of your dreams, and we provide a 10% direct booking discount.
Find out what's in store for you!